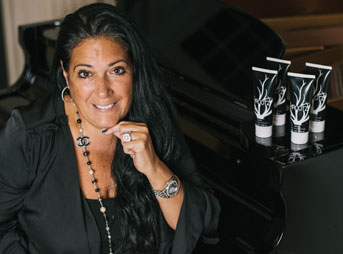 Hi, I'm Annmarie, Founder, and Creator of 4RootZ! I created 4RootZ with one simple purpose in mind, to cover your grays and style at the same time. If your grays are peeking through yet again and you can't get to the salon, 4RootZ is 4YOU!
I wanted to create something that would work instantly and simply. One day I decided to play around. I played with all types of products, and came up with the most amazing formula! The best part, you just apply to your roots and you're done.
No mess, no fuss.
4RootZ attaches to each hair strand like glue providing ultimate coverage and style all day long.
I believe your hair is your best accessory. You wear your hair every day; you should always feel confident and comfortable.

Try 4RootZ™ we love it and we know you will too!