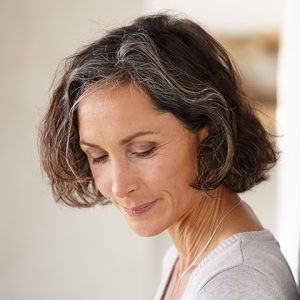 Hard to gel something you don't have, right? If you're looking to grow out your hair for the perfect slicked back look, that "awkward stage" can be a bit discouraging. Many don't ever make it because they can't fight through that couple of weeks!
There isn't a miracle method to making it grow out overnight, but here are a few of the best ways you can help hair grow faster and
Avoid Heat
Excessive heat will dry your hair out, make it fray, and could end up causing split ends and other issues. In order for your hair to grow the right way, you should avoid excessive heat. The natural oils in your hair and scalp need to be there for your hair to stay healthy.
Deep Condition Once a Week
Apply a deep conditioner to your hair once every week or 2. Cover your hair up with a shower cap and add a little bit of heat by wrapping a warm, damp towel around your head. This will open up the hair cuticle and allow the conditioner to penetrate deeply into the hair.
Leave that in for about 20-40 minutes.
Eat Healthy
Good eating is fundamental to your entire body being healthy. This goes just as much for your hair.
Nutrients to promote healthy hair include:
Vitamin A
Vitamin B
Vitamin D and E
Zinc
B Vitamins
Iron
Biotin
Protein
Essential Fatty Acids
Without the proper levels of these vitamins and minerals, you can slow down the growth of your hair or even cause loss of hair. On the flip side, keeping these levels healthy will promote faster growth and healthier hair.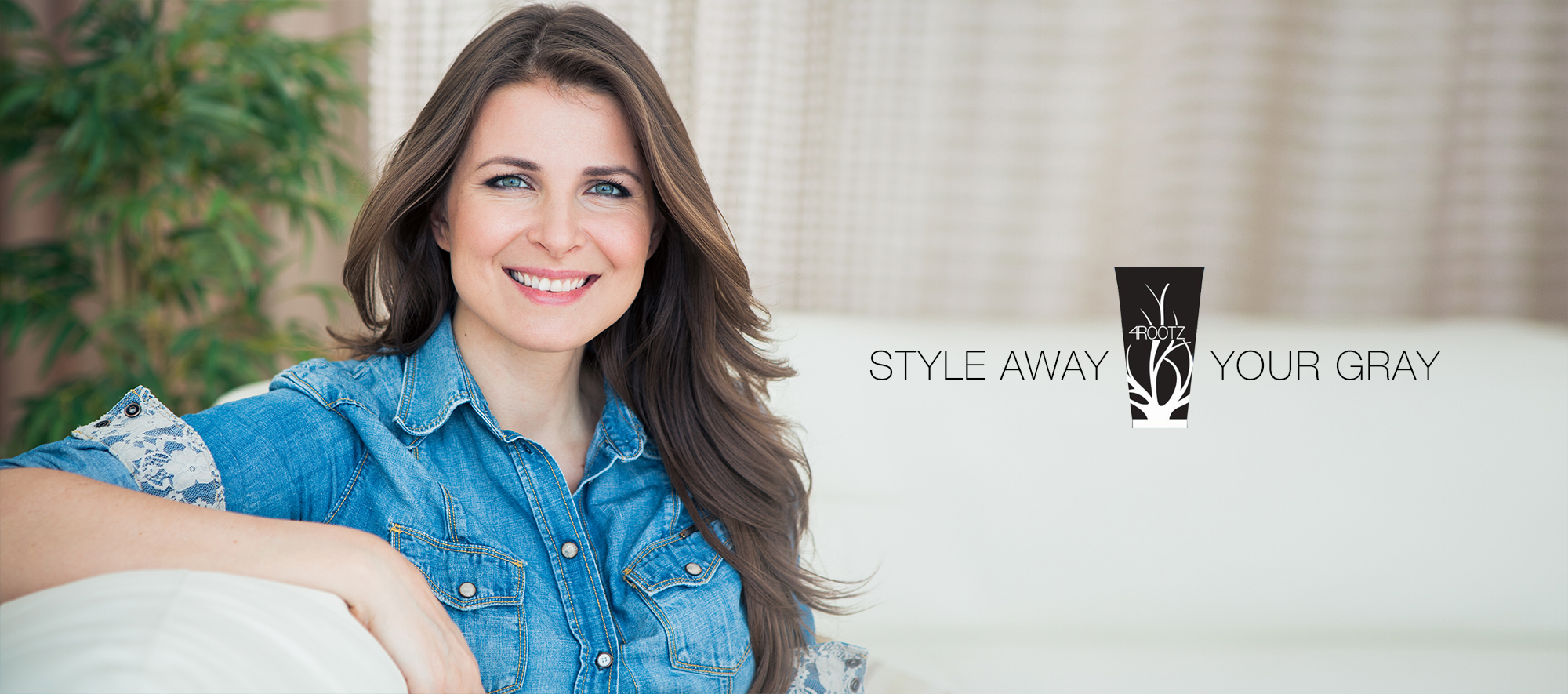 Take Vitamins for Hair
To build off of the previous topic, you can take vitamins and supplements as needed to boost your levels of the essentials.
Stay Well Hydrated
Another no-brainer here. Hydration is important to your overall health. Most people don't drink nearly enough water on a daily basis. And then when they lose their hair, they blame it on "wearing hats."
Staying hydrated is essential to cell regeneration, health, and growth. It delivers nutrients and removes waste from the body.
The structure of the hair and water intake are related. Water makes up 1/4 of every strand of hair you have on your body. Hair follicles require hydration to grow new and existing hair.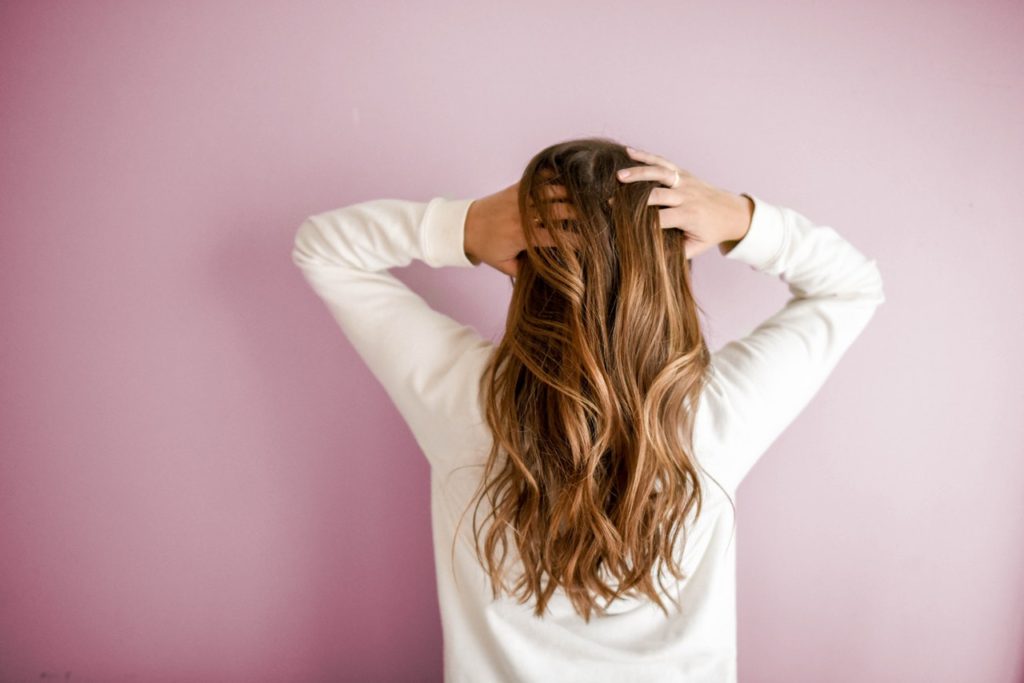 Massage Scalp with Natural Oils
There are some essential oils known to aid in hair growth, too. They include things like:
Rosemary Oil
Rosemary is a distillate of the rosemary leaf. It has a distinct smell and possesses some notable healing properties. Whether your hair is normal, oily, or extra dry, rosemary will work to bring it back to where you want it. It can unclog the pores of your scalp and eliminate harmful imbalances.
Peppermint Oil
Peppermint oil will give you an invigorating feeling. If you have extra dry or greasy hair, peppermint can help you balance it out. It gives you a cooling tingle on the scalp when you rub it in, opening up the pores and leaving them open as it removes the dirt from them.
Avocado Oil
Avocado oil has been used on hair for quite some time. It deeply enters the scalp and hair, promoting moisture. It is also good for fighting against dandruff, which is usually caused by dry scalp and hair.
Avocado oil contains vitamins E and B. They will strengthen your follicles.
Lavender Oil
Lavender oil possesses quite a few medicinal effects for you to take advantage of. It is commonly used for relief of anxiety and pain.
When used for the hair and scalp, it can correct dry, oily, or normal hair. Use it to boost the growth of your hair as well as the circulation of your scalp. As a byproduct, you could be reducing hair loss and providing moisture.
Tea Tree Oil
This oil helps to eliminate dry effects like flakiness in the scalp and hair. It has shown significant outcomes in dandruff elimination.
Moisturize and Seal Ends
Moisturizing and sealing your hair ends with oil is an effective way to lock in nutrients and keep hair healthy. Sealing the hair involves processes in which you lock or "seal" the moisture into your strands of hair with an oil or butter product. It protects the car and slows evaporation of moisture from the strands.
Listen to your hair and let it tell you how often you should do this. Some people do it only on wash day when they wash their hair. Some feel that they dry out faster and do this more often. The choice is yours.
Do Protective Styles
Did you know there are ways to style your hair that actually offer more protection to it? It may not directly cause your hair to grow, but protecting the health of your hair is important to keep it growing at a healthy rate (or at all, in some cases).
Some protective hairstyles include:
Havana Twists
Faux Locs
Ghana Braids
Crochet Braids
Twists
Halo Braids
Be Patient!
Last, but certainly not the least important thing for growing your hair is being PATIENT! You aren't going to go from a baldy to luscious locks of hair overnight. Give it time and enjoy the journey of growing out your hair.
That "awkward phase" is only as awkward as you make it!
Until next time,